Signs of Hope for Peace and Social Justice in Israel on MLK Day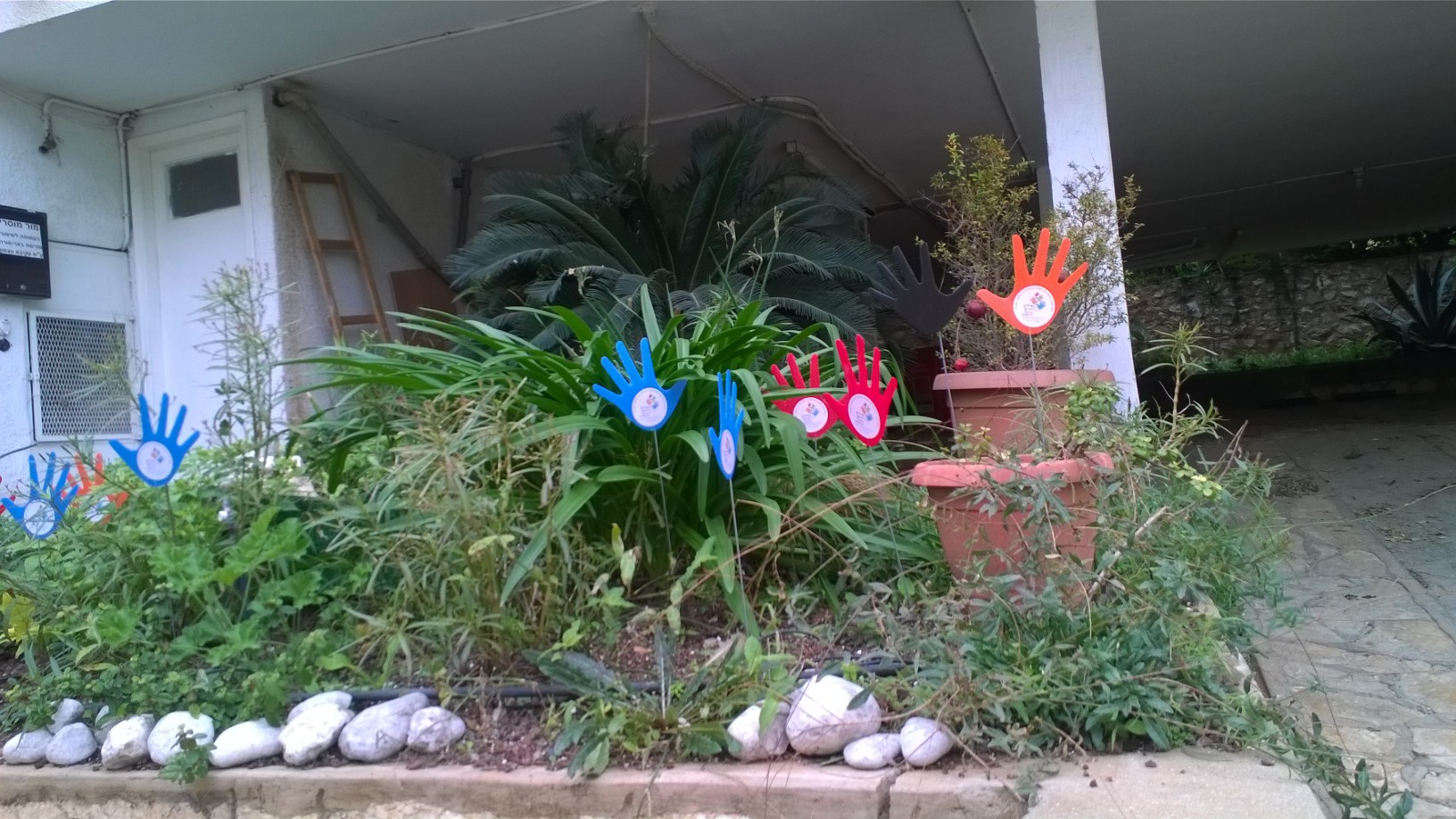 A Million Hands for Peace, an unaffiliated citizens' organization in Israel for peace and social justice has come up recently with two major campaign goals: to encourage citizens' participation in the coming elections in Israel and to put pressure on political parties to commit to achieving an agreement with Palestinians for two states for two people and to take immediate measures to reduce the highest ever social disparity in Israel and an out of control soaring cost of living.
A Million Hands' position is that both of these goals are necessary to ensure that Israel remain a Jewish and a democratic state. Citizens who support A Million Hands campaign are being asked to put colorful signs on their lawns, yards, decks, porches and gardens.
It is still winter in Israel with rain, unusually cold weather, even snow in some places and gardens are not ready for the famous Israeli rich colorful spring flowers.
The photo above is of one garden in a co-op building in Givatayim that planted a few of the colorful signs of Million Hands in the hopes of a spring of peace and social justice.
It is also appropriate today on Dr. Martin Luther King's Day, to link a million hands for peace and justice in Israel with America that is honoring Dr. King on the third Monday of January for his legacy of social and racial justice in the United States and around the world.