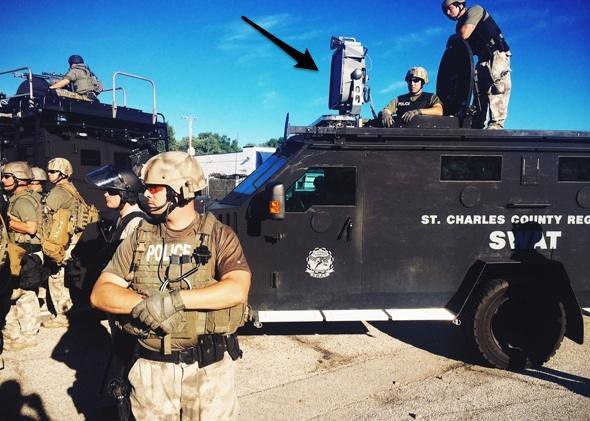 On August 13, 2014 we saw on our television screens armored vehicles carrying mounted gunners pointing ominously at unarmed grieving people. This militarized presence of police in Ferguson Missouri was there to disperse a grieving community protesting the killing of Michael Brown a young black teenage man about to start college. Eighteen months after the shooting of Michael Brown the Department of Justice filed a civil lawsuit against the city of Ferguson. Yesterday, Attorney General Loretta Lynch said, "Residents of Ferguson have suffered the deprivation of their constitutional rights" and in 2014 we had witnessed a display of this kind of trampling of citizens' constitutional rights, "of using force without legal justification."
The local authorities in Ferguson at the time rather than respond with respect for citizens' rights and with compassion to grief resorted unnecessarily to an ominous display power. Rather than civil rights and comfort they chose confrontation. They sent to the streets of Ferguson police dressed for battle in a warzone, which was so jarringly wrong in a grieving American city. Teargas filled the evening air, we could hear the loud noise of stun grenades, and saw screaming people vomiting, trying to run away.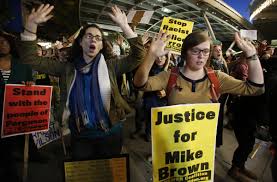 The local authorities brought to the streets of Ferguson masses of police in full riot gear, not really trained in dealing with demonstrations according to the chief of police, but armed to battle a peaceful vigil of citizens of the United States exercising their right of freedom of assembly. The police, rather than take responsibility were evasive in their response to the tragedy, protecting the identity of a policeman who shot an unarmed young man several times.
This horrific senseless tragedy has been the nightmare of every black parent in America. Michael Brown's body was left for hours right there on the street under the blazing sun. There for the world to see was deep disregard for the dead, the shameful dishonoring of the black body.
As for Michael Brown, he had not lived to join the freshman class of 2014. His parents did not get to give him a goodbye hug. His mother and father will not be sitting two years from now watching him graduate. They will not see him get a job, get married, have children, vote in 2016 for a president.
Eighteen months after the shooting the Ferguson local authorities still refuse to act with decency and justice. Ferguson's city officials could have signed a reform agreement to bring about indispensable reform and they decided to risk a lawsuit. It was their refusal that brought about the lawsuit.
African Americans in many places in this country do not have recourse to justice because the highest local authorities are often implicated, instigators, indifferent, or racist. This, as we all know now, is not the first time that the life of a young black man has been treated as dispensable, as a life that could be taken away in a blink of eye with utmost impunity.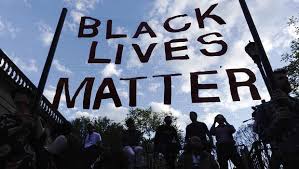 Black Lives Matter has been fighting to put an end to these killings, and we all should join them. When the U.S. attorney general addresses Ferguson her words must resonate be read/heard around the country as an American historic account of black citizens who "have suffered the deprivation of their constitutional rights – the rights guaranteed to all Americans – for decades. They have waited decades for justice. They should not be forced to wait any longer." The spot where in 2014 Michael Brown's body lay on the street in Ferguson U.S.A is in the words of the Book of Genesis the place where God says, "The blood of your brother cries out to Me from the ground."
*The article is an updated version of a piece I wrote in 2014.