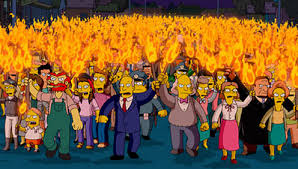 Since Monday, the Republican National Convention has featured a historic spectacle of vigilante justice.
In a mere two days it has demonstrated how in an instant an ordinary crowd could become an ugly screaming mob. Each day of the convention has been punctuated by mostly law-abiding and mostly nice people morphing into a mob screaming with hatred and glee, "jail Hillary."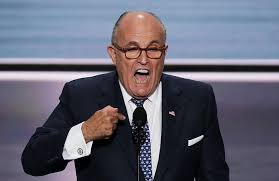 Whatever people may think of Hillary Clinton's use of email, last night's mob at the convention didn't sound like the Law and Order slogan the Republicans keep claiming as their property. The convention sounded more like the French mob screaming outside the Dreyfus trial, like the mobs that attacked Jews in pogroms in Europe and like the historic mobs breaking into prisons to lynch black Americans.
The well-known shout for vigilante justice, also known as "frontier justice," serves to justify violence by "extrajudicial punishment that is motivated by the nonexistence of the law or dissatisfaction with justice." The United States (Congress and the Department of Justice) made a determination on the matter of Hillary Clinton's emails and the Benghazi tragedy, but Republicans are not satisfied.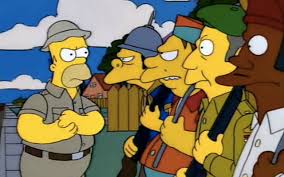 One after another Republican leaders at the convention conducted a public prosecutorial mock trial inciting the crowd to scream to put Hillary Clinton "in stripes," to yell that she should exchange "her pantsuits" for an "orange jumpsuit," and to howl, "guilty."
There is, of course, no vigilante justice. There is only vigilante violence in which the excited/aroused mob uses legalistic terms like "guilty," to commit a crime. What we have been witnessing in the Republican National Conference is the frenzy, a terrible mix of rage and pleasure that comes with a mob's delusional power over people it despises.