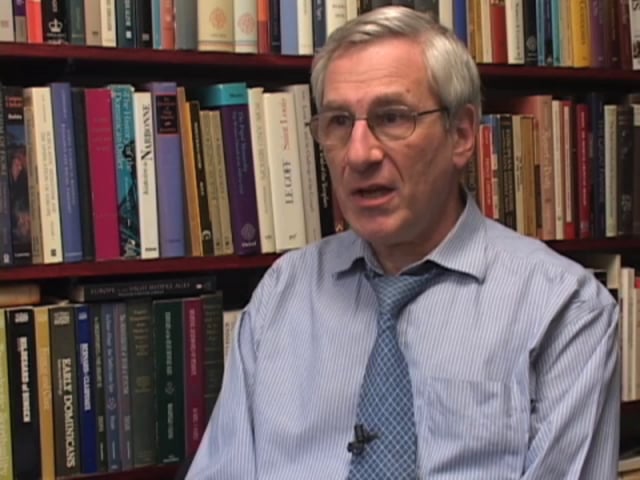 My beloved friend, Harold Wechsler, died suddenly, tragically, of a heart attack last Friday in his New York City apartment. Just last October we celebrated his 70th birthday. I am stunned, bereft, at a loss for words though I know that I have to write about him.
I first met Harold in 1996, a few months after I moved to Rochester from New York City. A mutual friend suggested that we get together. At the time, he was teaching at the School of Education at the University of Rochester. About a decade later he was hired away by NYU, where he was, until last week, the professor of Jewish Education and Educational History at the Steinhardt School of Education. We hit it off.   There were a lot of things we had in common. We both were historians, we both were interested in Jews, Judaism, and Jewish history.   And we both were baseball fans. Although we did a variety of things together, including during the cold and dark baseball-less months of November to March (which, believe me, in Rochester, are very dark and very cold) we primarily went to baseball games. We first went to a game together at Frontier Field, the home field for the Rochester Red Wings, in 1996, the year the new stadium opened in Rochester, and we soon were going to a game every month, every other week, or even more frequently. In 2012, the summer after Lynn Gordon, his wife died (after a long fight with cancer) we were going to multiple games every week.
I should explain something about Harold and baseball. I am a baseball fan. When it came to baseball fandom, Harold was in a league of his own, a fan in the original 19th century meaning of the term, a shortened version of the word "fanatic." He had an utterly encyclopedic knowledge of the game and its history, was an astute observer of play on the field, always up on the latest trade rumors, the quirks of all the players. He had a pure and unalloyed love of baseball unequaled in anyone I have ever met. Indeed, love of spouses, parents, and children aside, I don't think I have never met anyone who loved anything as much as Harold loved baseball. The Mets were Harold's team, and no team has ever had a better or more devoted follower. The Mets, since their founding in 1962, have won 4,215 and lost 4,550 games, and though Harold said there were years when he was living in Chicago that couldn't follow them closely, I don't believe it. I think, if pressed, he could tell you about each of the Mets's 8,770 games. It's hard to imagine the Mets without Harold.
Why did Harold love baseball so much? I don't think I ever asked him. But if I were to hazard a guess, beyond the innate pleasures of the game, it was that baseball for Harold's generation, particularly for his generation of New York Jews, represented both the possibilities and the contradictions of America,   something distinctively and unambiguously American, with a gap between the promise of inclusion and its reality that had to be closed.   Harold's first baseball season in Brooklyn, 1947, coincided with Jackie Robinson's first season, and I wouldn't be surprised if even at a few months old, somehow Harold was intuiting the epochal events at Ebbets Field.   Baseball aspires and sometimes realizes a meritocracy, where ballplayers are judged by the power of their swings or the pop of their curve balls, and not by anything extraneous to their talent.   Jewish Brooklyn, with the notable exception of Sandy Koufax, did not produce a lot of great Jewish ballplayers, but made legions of great baseball fans, with Harold perhaps at the head of the list.
Harold's interest in higher education paralleled his love of baseball. His interest in the history of college education was, as his love for Jackie Robinson and the Dodgers, and then the Mets, a fascination with the rhetoric of inclusion and the reality of exclusion, the subject of his first, and path breaking study, The Qualified Student, the history of discriminatory "Jewish quotas" in higher education. Harold liked to say that he was more interested in the history of Jews in education rather than Jewish education as such, charting the various meanings of higher education for Jews, such as assimilation, acculturation, and Americanization on one hand, and how college education in other ways refined and sharpened an ever changing sense of Jewish identity. His work revealed how the tension between being Jewish and being American was addressed, avoided, or resolved on a thousand college campuses.
If Jews in higher education was his starting point, his vision was far broader, encompassing all ethnic and racial minorities, and their different struggle for inclusion and identity. As long I have known Harold, he had been working on a massive study of the history of educational experiences of minorities in American higher education. It is, Harold told me recently, almost finished, and it is one of the more minor tragedies of his passing that he will not be able see in through to print, though I know it will be his masterpiece, exploring the subject at an unprecedented depth. I remember one conversation, a few years ago, at a ballgame. (Of course one of the pleasures of the relaxed pace of the game of baseball that one can actually talk during the game, though Harold never took his eye off the ball):
"So Peter, what four year college in the United States has the highest percentage of American Indian students?
"I don't know Harold, what four year college in the United States has the highest percentage of American Indian students?"
"Why it's Northeastern State University in Tahlequah, Oklahoma."
"How can a university in Oklahoma call itself Northeastern State University?"
Harold proceeded to tell me what he found during a recent research trip to Tahlequah; the conversation eventually drifted into a discussion of great ballplayers from the state, such as Mickey Mantle and Johnny Bench.
Although Harold was a baseball fanatic, I should make clear that he was never, in this regard or any other, ever fanatical. He was always calm and even-tempered. He believed the injunction to "root, root, root for the home team," did not imply an obligation to root against the away team. He liked to talk about baseball; he didn't particularly like to argue about it. He practiced this in his scholarship and every area of his life. He cared about politics but never seemed particularly interested in heated political discussions (at least not as much as me.) In his scholarship he was more concerned about being right than proving others wrong.   He was never particularly interested in power and its associated trappings. With his knowledge and temperament, he could have easily have been a dean, a provost, or even a college president; this held little interest for him. He much preferred teaching, advising students, and doing his research. A sharp and penetrating intelligence, a deep thoughtfulness, all suffused with his characteristic gentleness, characterized his life, and those he dealt with.
But we must say goodbye. It's been a rough month. Another person, like Harold born in New York City in 1946, but in almost every possible way Harold's opposite, the unmensch to Harold's mensch recently became president of the United States, and no possible good will come of this. It's been a month of gloomy thoughts and dystopian scenarios, of assaults on civil liberties and our common intelligence. And it's likely to get worse before it gets any better. And now this. And now this.
Harold was always an optimist. We would get together for lunch in Rochester in January, with the requisite foot and a half of snow on the ground, and he would end the conversation by saying "pitchers and catchers report to spring training in a few weeks." For Harold, this was how the world renewed itself, another cycle starting. Baseball is a comforting sport, it is a sport of deep continuities, with a stately pace. It is a reminder that amid surface turbulence and the noisy vainglory of would-be tyrants, much that is worthwhile and beautiful in life remains.
And if you aren't as crazy about baseball as Harold was, each of us can turn to the persons and things we love, and turn to them as sources of strength in a dark time. But I will approach this baseball season with the heaviest of hearts. It is mid-February, pitchers and catchers have just reported, but my beloved friend is elsewhere. I will miss him always. But we are all outlived by our passions. The Mets will play again in 2017. And we will, again and soon, live in an America in which all religious, racial, and ethnic minorities, native born, immigrant, and refugee, are fully included in American life. This has always been Harold's fight, in his scholarship and in his life. This is our new home team, and if we don't win it will be worse than a shame. But we will win.   And the next time the Mets win the World Series, and when America manages to right itself, my friend Harold will be with us, cheering as loudly as anyone.